The Labidi-Galy Lab – News & Events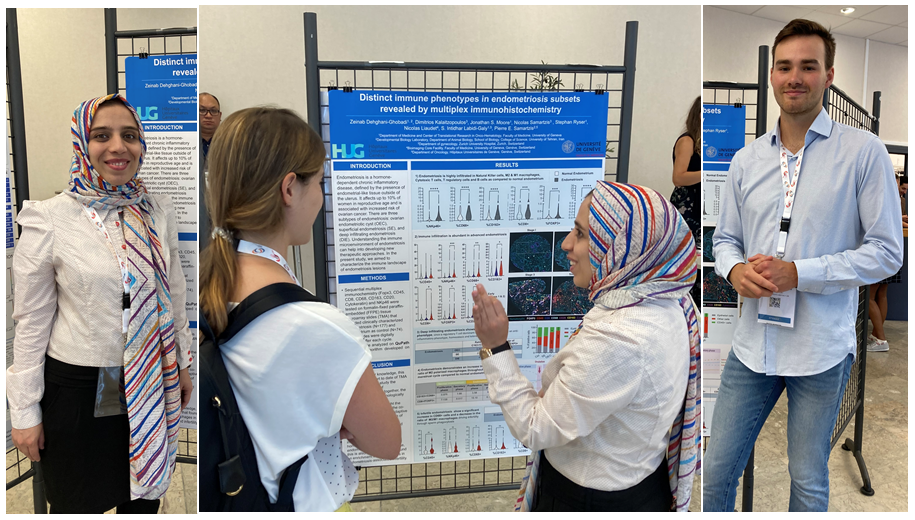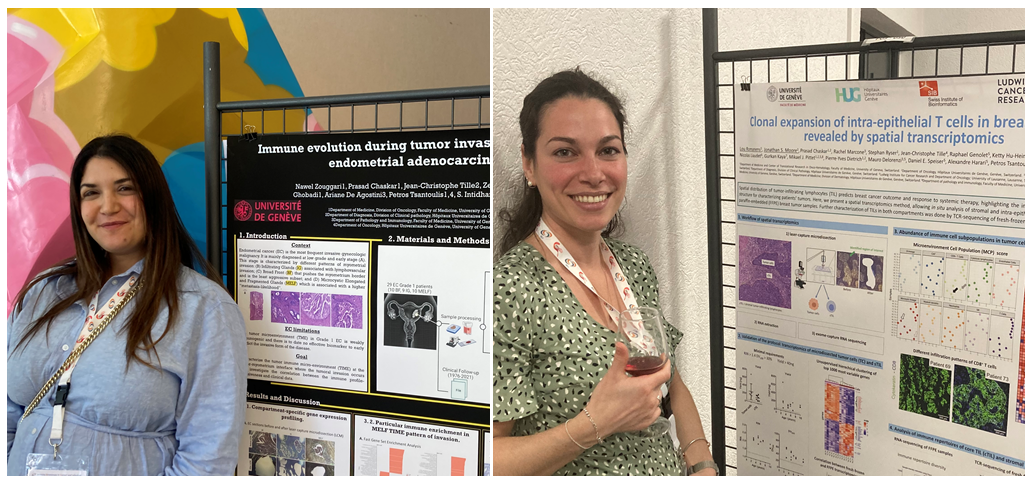 17 June 2022 – IRCI 2022 Conference Lyon
Four members of the Labidi-Galy Lab attended the 2022 Immune responses in cancer and infection (IRCI conference) in Lyon. They presented several of the lab's ongoing research projects as poster presentations. Zeinab Dehghani-Ghobadi (PhD candidate) presented a project which attempts to characterise the implications of immune infilitration in endometriosis. Nawel Zouggari (Post Doc) presented the immune evolution during tumour invasion in endometrial adenocarcinoma and Lou Romanens (PhD candidate) presented the role of clonal expansion of intra-epithelial T cells in breast cancer.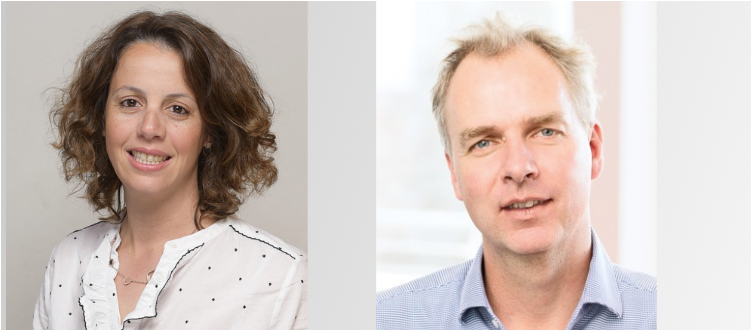 9 June 2022 – Major US Ovarian Cancer Research Grant Awarded To PD. DR. Intidhar Labidi-Galy MD. PhD. and Prof. Sven Rottenberg
A prestigious grant from the USA has been awarded to our group leader Intidhar Labidi-Galy and the biomedical scientist Sven Rottenberg, University of Bern. They received a joint grant from the "Congressionally Directed Medical Research Programs" for their project on ovarian cancer. This underlines the high quality of the collaborative research on ovarian cancer in Bern and Geneva.
The Ovarian Cancer Research Program is the only US federal research program dedicated to this deadly disease and among the most prestigious awards for ovarian cancer. It invests in high-impact, cutting-edge research to target the most critical needs along the research development pipeline from basic to translational to clinical research, and supports innovative approaches to move the field forward to their vision of eliminating ovarian cancer.
"This is an extraordinary success as in the past 10 years only one other Ovarian Cancer Research Program award was granted to a European scientist", says Prof. Brigitte Galliot, Vice-Rector for Research at the University of Geneva. 
Unfortunately, most women will eventually have a relapse of their cancer and develop resistance to PARPi. Survival of these patients is poor, not exceeding 18 months. "This is why it is urgent to identify the biological mechanisms underlying resistance to PARPi and, based on this knowledge, develop new targeted therapies for our patients that overcome resistance," says Intidhar Labidi-Galy.
To investigate the mechanisms of resistance to PARPi in BRCA-mutated ovarian cancer, the team will apply modern high-throughput approaches that include digital pathology and artificial intelligence, genomics and spatial transcriptomics of biopsies collected from ovarian cancer patients who developed PARPi resistance. The putative mechanisms of resistance to PARPi will be further validated using 3D culture systems of living tumor samples derived from ovarian cancer patients. The overall goal of this research is to provide novel therapeutic strategies to improve the health and well-being of women impacted by drug-resistant ovarian cancer.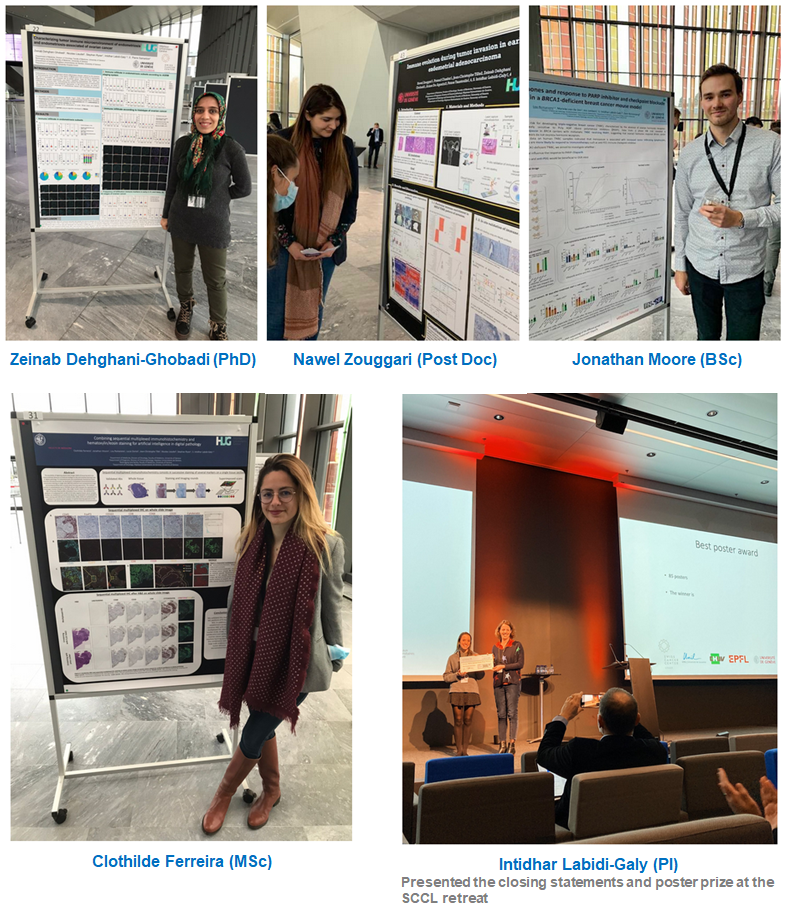 22-23 November 2021 – 10th Swiss Cancer Center Leman Staff Retreat
The SCCL – Swiss Cancer Center Léman brings together fundamental, translational and clinical cancer researchers from western Switzerland's most prominent scientific and medical institutions. This annual event is an excellent opportunity for these research groups to come together to share novel cancer research advances and build long lasting relationships and common research interests. 
This year, the Labidi-Galy came together to present five of its members' ongoing research projects in poster formats. In doing so, the presenters managed to enjoy sharing their insights and receiving relevant feedback on their projects.