The Labidi-Galy Lab – News & Events
22-23 November 2021 – 10th Swiss Cancer Center Leman Staff Retreat
The SCCL – Swiss Cancer Center Léman brings together fundamental, translational and clinical cancer researchers from western Switzerland's most prominent scientific and medical institutions. This annual event is an excellent opportunity for these research groups to come together to share novel cancer research advances and build long lasting relationships and common research interests. 
This year, the Labidi-Galy came together to present five of its members' ongoing research projects in poster formats. In doing so, the presenters managed to enjoy sharing their insights and receiving relevant feedback on their projects.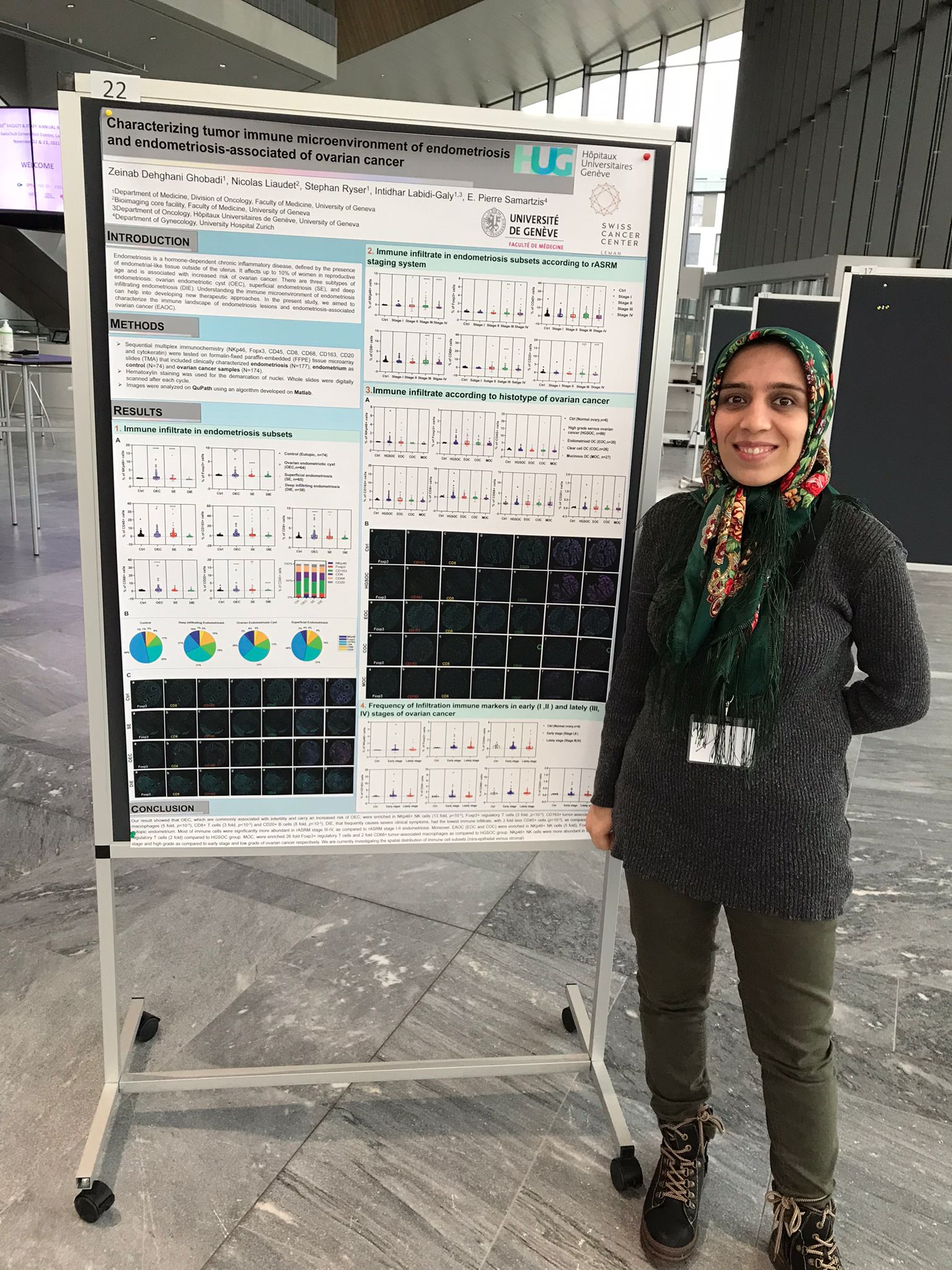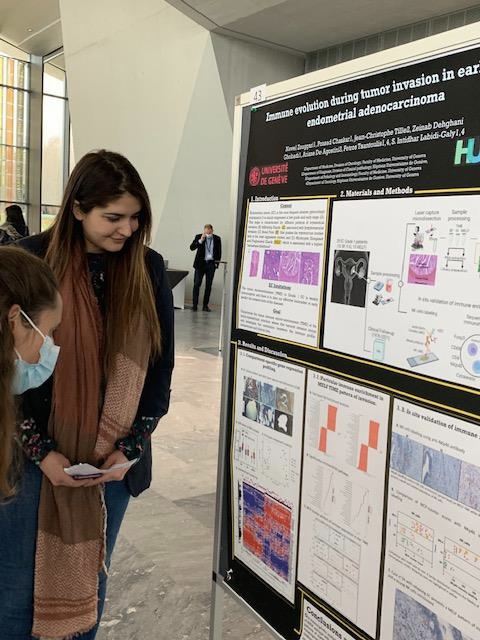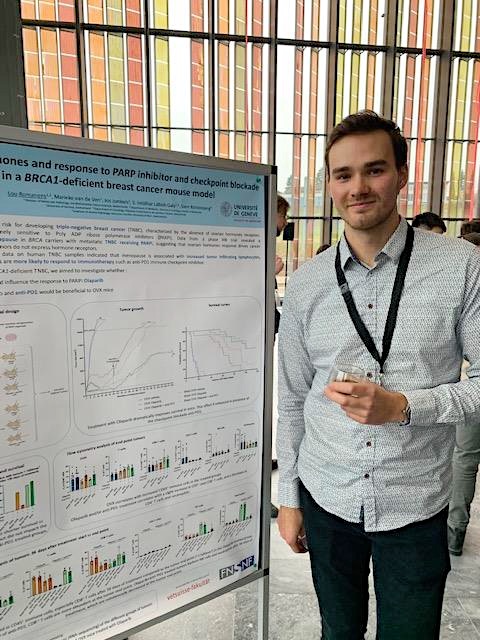 Zeinab Dehghani-Ghobadi (PhD)
Nawel Zouggari (Post Doc.)
Jonathan Moore (BSc)
On behalf of Lou Romanens (Post Doc.)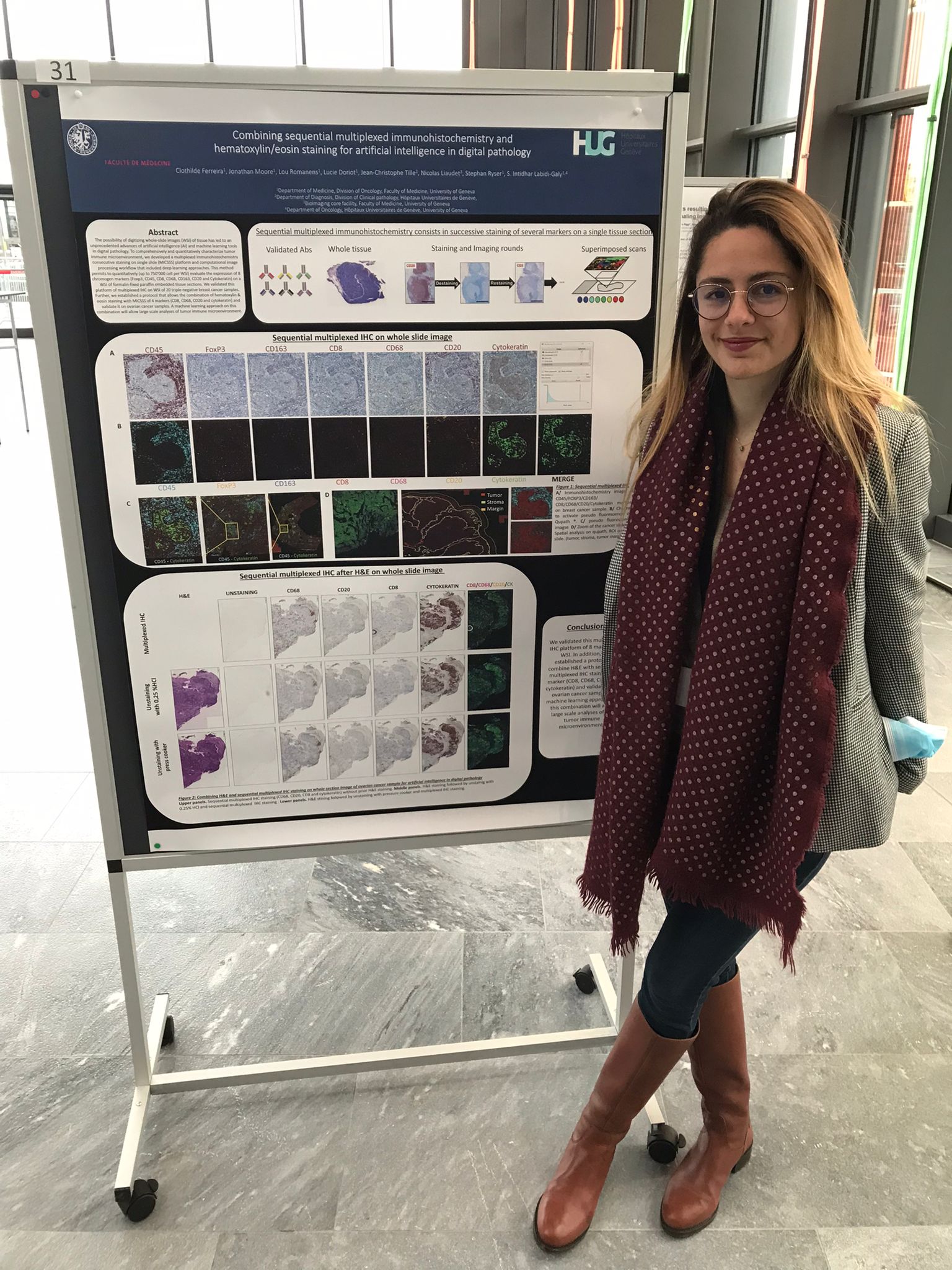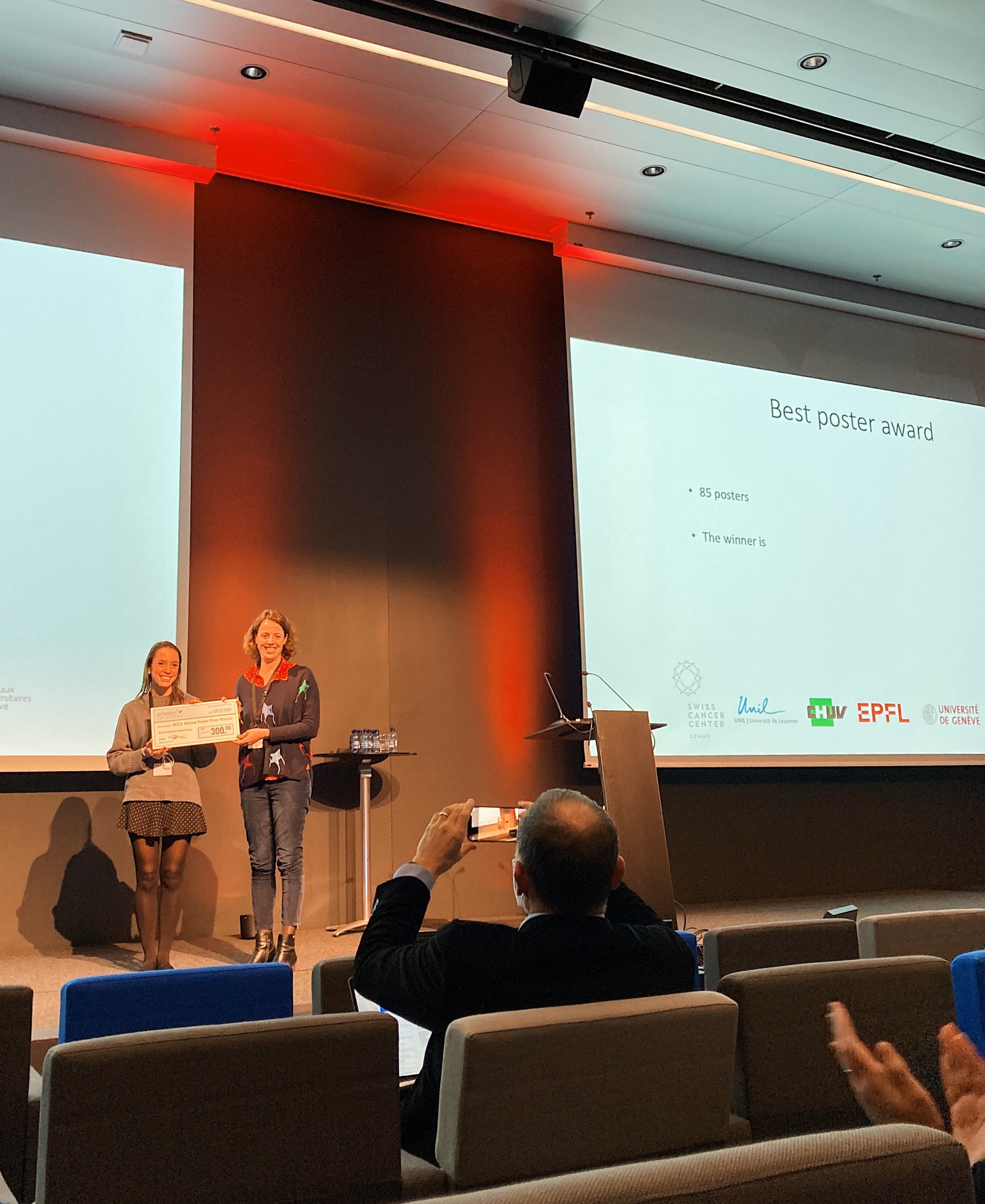 Intidhar Labidi-Galy (Principal investigator)
Presented the closing statement and poster prize at the SCCL retreat.